4th plenary meeting of CEN/TC 452, Assistance Dogs
The 4
th
plenary meeting of CEN/TC 452,
Assistance dogs
, the secretariat of which is held by the Croatian Standards Institute (HZN), was held in Delft, Netherlands, on 17 May 2019. It is the only European technical committee chaired by a Croatian - dr.sc. Marijan Alfonso Sesar, Director of Rehabilitation Centre Silver.
Meetings of its working groups were held as well: CEN/TC 452/WG 2, 'Lifetime welfare', CEN/TC 452/WG 4, 'Training and assessment', CEN/TC 452/WG 5, 'Client Services' and CEN/TC 452/WG 6, 'Accessibility', from 13 to 16 May 2019.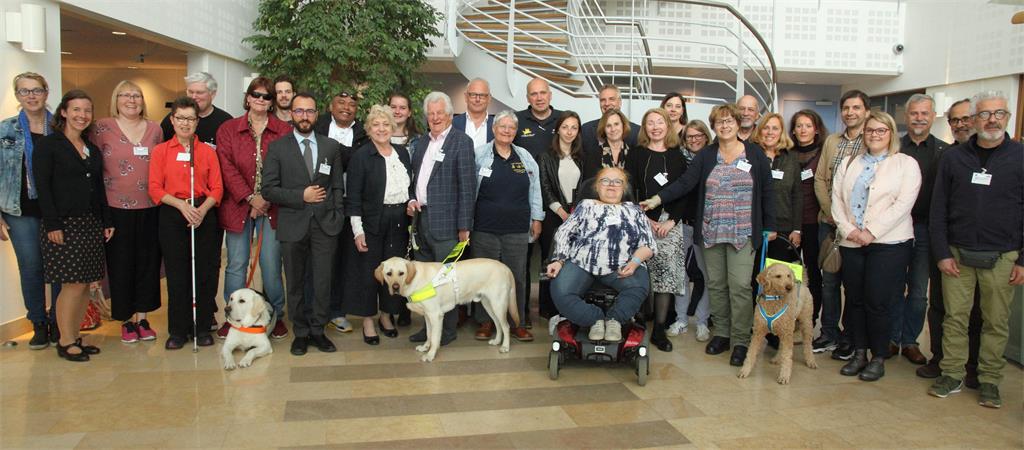 Representatives of 10 national standards bodies participated in the plenary meeting: Austrian ASI, Belgian NBN, Czech UNMZ, German DIN, Italian UNI, Dutch NEN, Slovenian SIST, Swedish SIS, Swiss SNV and British BSI, as well as representatives of ANEC, the European consumer voice in standardisation.
The meeting was also attended by Jennifer Lynn Ceia from Rehabilitation Centre Silver as the Convenor of CEN/TC 452/WG 5.
Six decisions have been adopted. Participants agreed that the meetings of working groups would be held in the first week of December 2019 in Zagreb and the next plenary meeting on 24 April 2020. On that occasion, working groups will meet as well, from 20 to 23 April 2020. The schedule and venue of the meetings will be decided later.
As representatives of HZN, Vesna Ferenčak Brodarić, Secretary of CEN/TC 452 and Senior Adviser for standardization in the field of services, products for household and leisure use, and Karla Foršek, member of Secretariat of CEN/TC 452, were present at the meeting.
Print page